Büdi Siebert & Stefan Charisius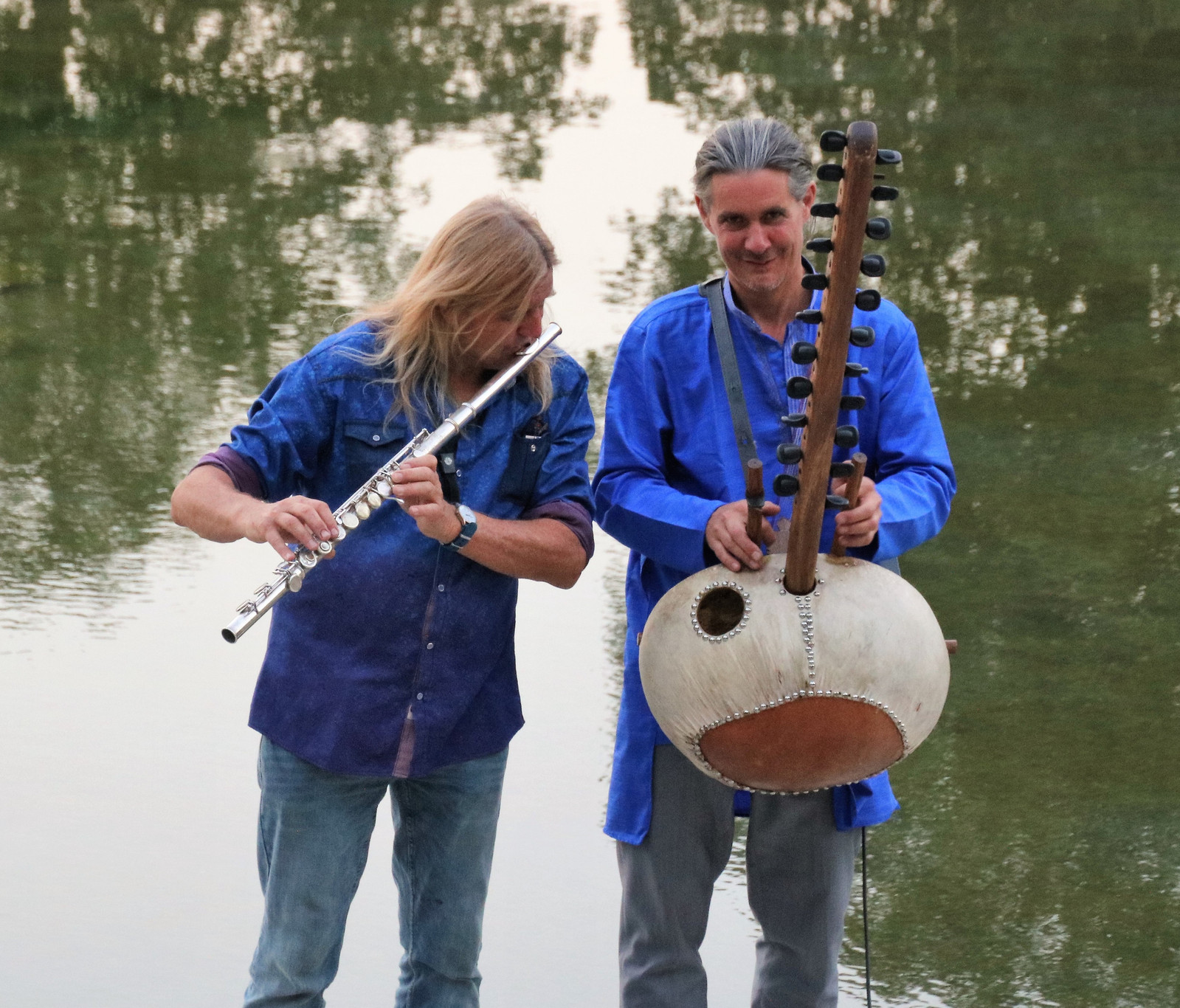 Büdi Siebert & Stefan Charisius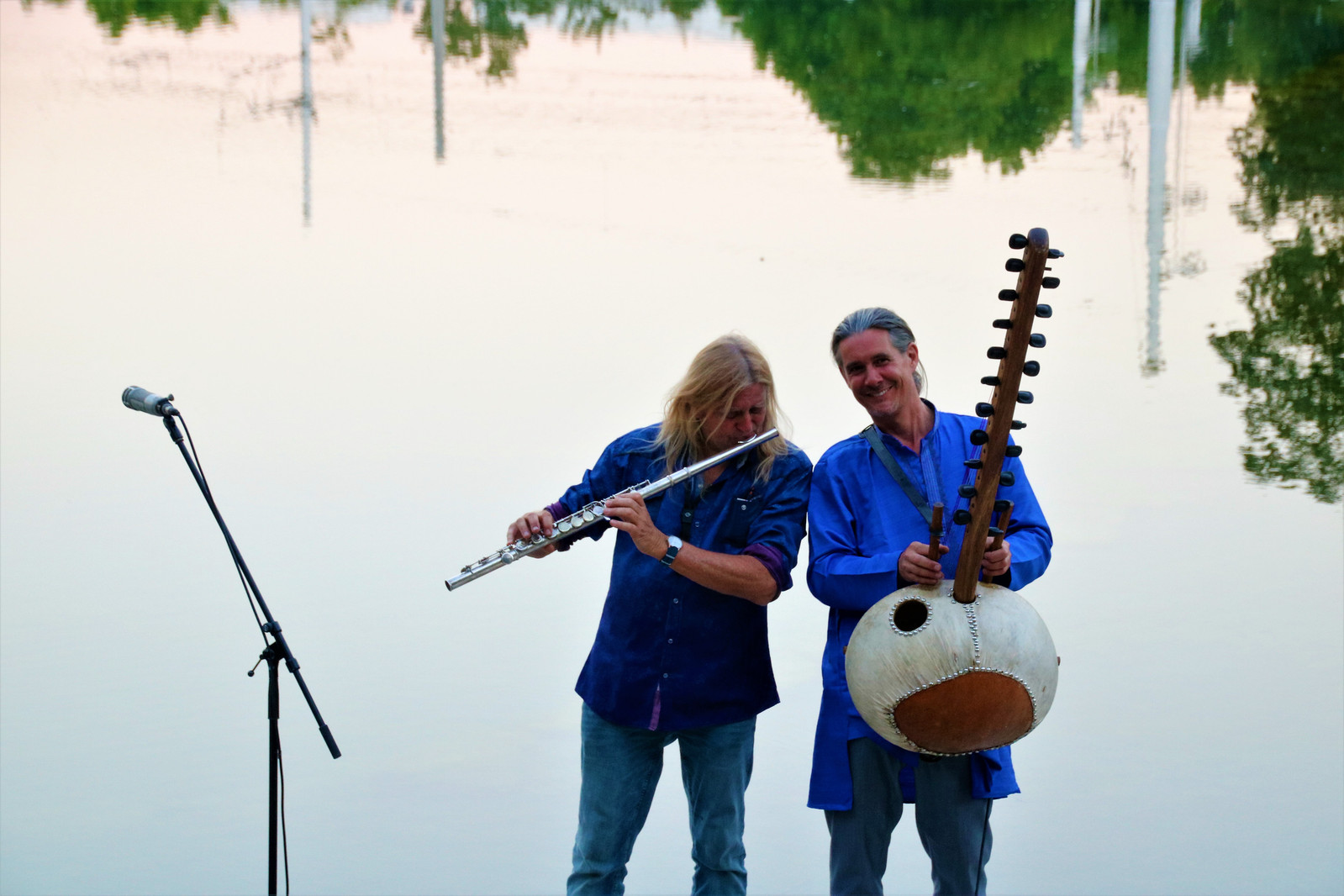 Büdi Siebert & Stefan Charisius
Büdi Siebert & Stefan Charisius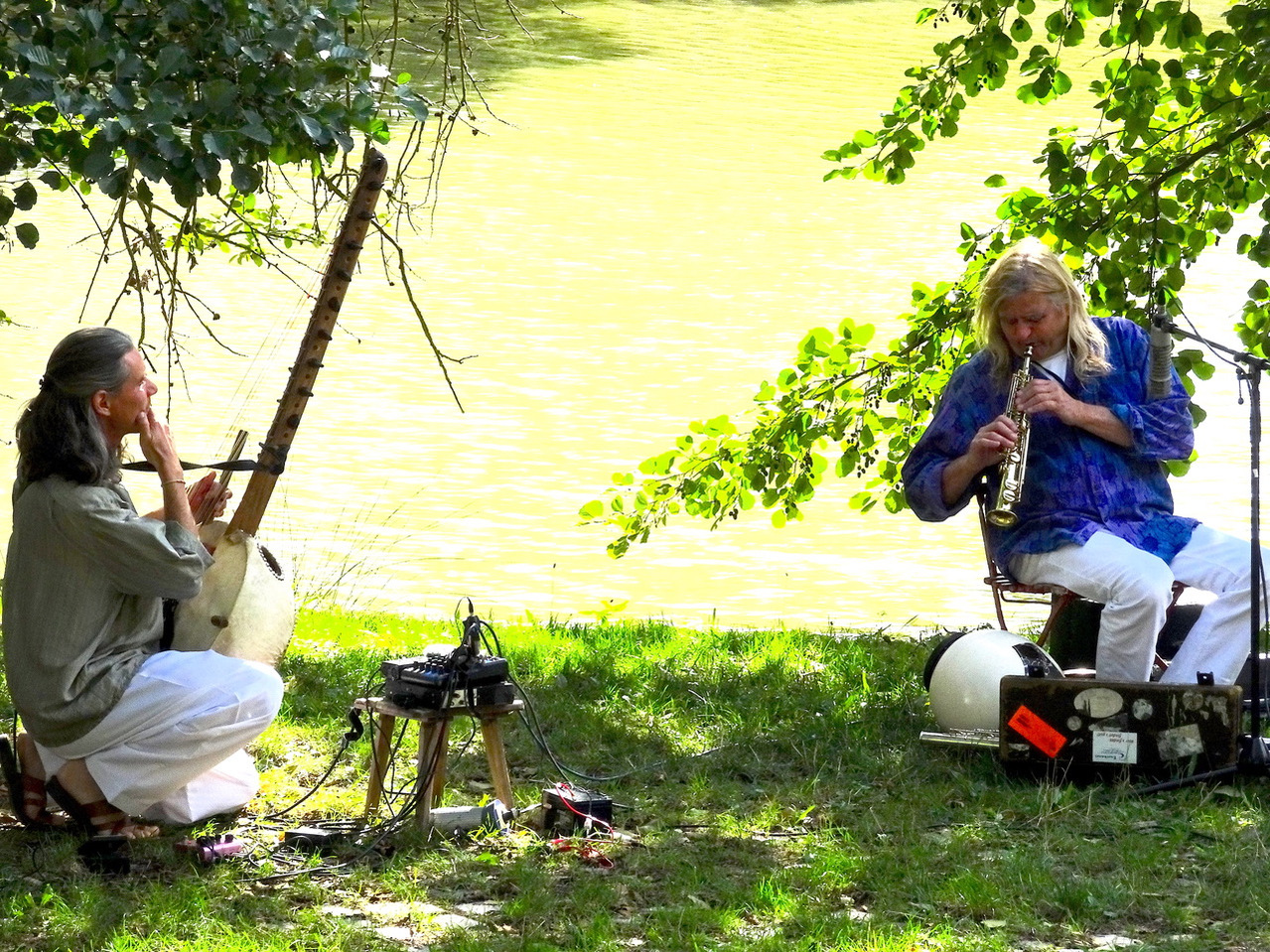 Büdi Siebert & Stefan Charisius "WindHarp"
The things and creatures on earth have their own sound world - everything in the universe is a symphony of frequencies.
Like the voice, tones blown by the breath have a high personal content, all thoughts and feelings are contained in them. The string plucked with the fingers gives the tones into the air in its own translated way. The saxophone and the kora, Africa's narrative harp, are both intensive instruments of their kind of sound production.
A powerful open, flexible sound world begins to dance, music that does not just invite to dream in harmonies, but also takes the energy of the listeners into creative consideration and intuitively interact with them.
Büdi Siebert
(Composer, multi-instrumentalist, producer)
Called as "one of the most versatile musicians of Germany" by the German TV, Büdi Siebert belongs to the cross-border composers.
For 30 years Büdi Siebert has been performing concerts solo and with various groups and musicians from different countries and cultures. He has played live in concert halls, clubs, halls, at festivals, in churches and cloisters, on market places, in multi-storey car parks, in reservoirs, in hospitals, at schools, in nature amphitheatres, at the sea, in the forest, on rivers and lakes and in the great pyramid of Giza.
Rock, Jazz, Pop, World Music, classic experimental music, opera or improvisations on Bach organ music - the essence of all experiences is music for him: stimulation for heart and mind.
As one of the first world musicians of Germany, he has been collecting and playing instruments from all over the world. He plays more than 20 different instruments and has extensive knowledge in music of other cultures besides the Western musics.

He released various albums and also participated in more than 100 productions of different styles as a composer and musician.
He composed music for the winner film at the German Short Film award in 2000. He won German Record Critics Award and his albums have reached double and triple Gold and Platinum many times.
He toured extensively throughout Europe, the USA and Africa. He gave concerts in various prestigious festivals and venues including Old Opera (Frankfurt, Germany), Music Hall (Hamburg, Germany), Carnegie Hall (New York, USA), Universal Amphitheatre (Los Angeles, USA), Davis Symphony Hall (San Francisco, USA), Cairo Opera House (Egypt) and Roskilde Festival (Denmark).

Stefan Charisius (Kora)
His classical piano training, the musical family, the diploma as a speech teacher and the many years as a singer and keyboarder in different bands, prepared the way for an exciting instrument: the Kora, 21-string harp, narrative instrument of West Africa.

Kora has been used for centuries for health, and inner peace, for songs and storytelling.
Stefan dedicates his life to this "origin of the blues", the "melody giver" of pop music and its proclamation.
Initiator of the Wagenhallen Stuttgart, co-founder and musical director of DUNDU, the worldwide successful 5m tall fully movable light figures.
Since 2012, Stefan Charisius has played up to 150 gigs a year with Dundu, with very different demands. For street shows, parades and walk-acts, in gala evenings, for presentations, TV - appearances, at fairs, festivals, theatre performances and own concert formats, the Kora enhances the character of the friendly Dundu with wonderful sounds and rhythms.

Through this special music, which is absolutely spectacularly different and does not belong to any genre, Dundu is immediately elevated into a magical world - away from everyday life, towards art.
Through the special way of merging fading tones into chords on the kora, modern echo effects and the authentic handling of African music as a European musician, encounters with musicians such as: Wolfgang Dauner ("the boy has soul"), Einstürzende Neubauten (endless jam session), And. Ypsilon, Thomas D. (studio sessions Die Fantastischen Vier) Freundeskreis (recordings for "Esperanto"), Mori Kante (TV in West Africa), Aly Keita, Mori Dioubate, Büdi Siebert, Ralf Illenberg, Gregor and Veit Hübner.
The duo played many concerts together in different projects in Germany including the most recently Stuttgart Five Concerts at the innercity lakes of Stuttgart and street music Festival Herrenberg in 2021.

The dreamy, playful music of the duo Stefan Charisius and Büdi Siebert enveloped the marketplace: Siebert's Wind and drum sounds and Charisius' masterful stegharp playing complemented each other perfectly.
Official Gazette Herrenberg
Stefan Charisius is still fascinated by the wonderfully flowing, strong-willed, defined music he can create with the kora.
Stuttgarter Wochenblatt
The musician who co-founded the Wagenhallen (7000sqm of studio space in Stuttgart) and cofounded the Dundu - company, is one of the few Europeans who are masters on the KORA, the 21-stringed bridge harp of West Africa.
His playing at the lake was a welcome treat for many walkers during the concert-free weeks of the Corona Lockdown.
Stuttgarter Zeitung